Getting Started in 4 Simple Steps
Now that you're a member, follow these steps to take full advantage of the Pension Plus retirement plan.
Log in to your pension account.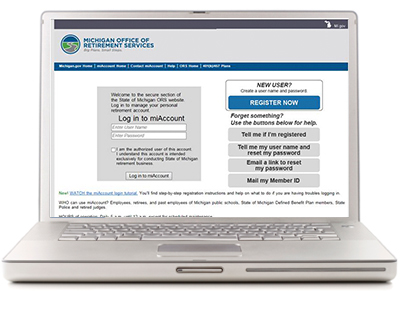 Go to the Pension Account Login. This brings you to miAccount where you'll go to manage your pension account. You'll need your Member ID, which appears on correspondence you receive from the ORS.